Today's blog is republished from my friends at TheAlternativeDaily, a leading publisher of daily alternative health tips that I personally read every day…
By Katherine Marko, TheAlternativeDaily.com
Even the best "high quality" dark roasts can make an acidic cup of coffee, though cheaper blends are notorious for being overly acidic. And acid can be hard on a sensitive stomach, particularly if you enjoy more than one cup of coffee a day. So how does baking soda improve an acidic cup of Joe?
Even the best coffee beans produce acid
Beyond using it as a natural cleaning agent to remove stains for your coffee pot, some believe that baking soda can actually improve the taste of coffee. It's no secret that coffee can be a tad acidic. But for many, giving up their morning cup of coffee is not an option. And truthfully, with science continuing to study coffee and the many benefits it provides, it's easy to see why coffee lovers would never want to give up their morning cup of brew. Yet, if drinking coffee is contributing to excess stomach acid and causing you digestive upset, then you're probably thinking you'd be better off without. Think again.
According to Harvard Health, coffee drinking is associated with a lower risk of depression among women, a lower risk of fatal prostate cancer among men, and a lower risk of stroke among both men and women. Human and animal studies show some protection against Alzheimer's disease and a lower risk for some cancers like estrogen-negative breast cancer.
Coffee is fairly acidic on a pH scale
Acidity is something that's measured on the pH scale, which uses 7.0 as an indicator of neutrality. So, numbers under seven as are naturally more acidic than numbers above seven. For instance, according to Science Buddies, battery acid is zero. Clearly, that's highly acidic. Lemon juice registers at about two, and black coffee registers at a pH of about five. But rather than kicking your "acidic" coffee habit — and there are clearly good reasons to keep drinking coffee — why not neutralize the acid in your brew?
Helps neutralize an acidic cup of coffee
In water, baking soda is mildly alkaline and can be used to neutralize acid. That's why, when it dissolves in water, it works well as a natural antacid remedy. Its alkalinity is also why it makes a great deodorizer — by countering slightly acidic scent molecules. On the pH scale baking soda registers as a nine.
That means by simply adding a little baking soda to your coffee you could neutralize the acid to avoid stomach upset. There's two way you can do that. You can add about a quarter teaspoon to your coffee beans for a pot of coffee, or you can add just a pinch (small pinch) to your cup of coffee.
Helps acid reflux or GERD
Both caffeinated and decaffeinated coffee exacerbate gastroesophageal reflux according to a German study. However, coffee creates more reflux than simply caffeine added to water. This suggests that other components of coffee contribute to acid reflux. A small pinch of baking soda can help counteract acid reflux.
May help relieve gout
Gout is a form of inflammatory arthritis, according to the Arthritis Foundation. It develops in some people who have high levels of uric acid in the blood. The acid can form painful needle-like crystals in a joint and cause severe episodes of pain, tenderness, redness, warmth and swelling.
Due to baking soda's pH neutralizing effects, it may help lower uric acid levels. According to GoutDiet.org baking soda introduced to the blood alkalinizes it, causing the uric acid structures to break up. Then, they can easily filter out the kidneys and expel through the urine. Add a pinch to your coffee or more as needed.
If you suffer from ulcers, baking soda can help
Since baking soda neutralizes stomach acid, it can help make coffee drinking more bearable if you suffer from a stomach ulcer. Add a quarter to a half teaspoon to your coffee grounds.
Let's break down baking soda
While most of us often keep a box baking soda in the house for baking, as a deodorizer for the fridge, or as a natural cleaning alternative (and now for neutralizing acidic coffee), some still aren't sure what exactly baking soda is. So, let's break it down.
Baking soda, also known as sodium bicarbonate, is a chemical salt that occurs naturally as the mineral nahcolite. This is a soft, colorless or white carbonate mineral. Nahcolite was first described in 1928 when it was found in a lava tunnel at Mount Vesuvius, Italy. NaHCO3, as it's known chemically, contains sodium (NA), hydrogen (H) and carbonate (CO).
Baking soda in North America
So, where does America get its baking soda from? Well, most baking soda in the U.S. comes from Green River, Wyoming. According to Arm & Hammer, the baking soda from Green River is mined from trona ore. Trona deposits were molded over four million years ago after the evaporation of great salt lakes in Wyoming. Trona also comes from Kenya, Egypt, Venezuela and the deserts of Central Asia. After it's mined, it's heated to make soda ash, which is then dissolved in water. When carbon dioxide bubbles under pressure through the solution, sodium bicarbonate is formed.
Side effects of baking soda
Now that you know all about baking soda, let's talk about how to use it properly. Although larger quantities of baking soda have been used to remedy indigestion, in much the same way antacids are used, you can still go overboard and risk side effects. Drinking baking soda is like drinking salt water. It's extremely high in sodium and will raise your blood pressure. And too much sodium is linked to kidney and heart issues in healthy people.
And of course, too much baking soda in your coffee can leave you with a less than tasty cup that leaves you with a soapy taste in your mouth. Generally, to reduce the acidic nature of coffee, just a small pinch is all you need. Enjoy!
Speaking of baking soda…
My friend SusanPatterson wrote an entire book called The Baking Soda Secret, and she wants to ship it to you forFREE!
* How to use Baking Soda as a natural replacement for many products currently in your home like deodorant, toothpaste and even cleaning products.
* The exact recipe she uses to makehealthy, energy-filled meals.
* How tosoothe skin irritated by eczema, bug bites, bee stings and more.
* Apowerful flu-fighting tonicthat can help banish symptoms in hours.
* Countless beauty hacks including ahair rinse, face mask, and dark spot remover.
All of this and so much more!
But, like I said, you have to hurry because she only has a handful of these left and if you don't confirm your address your book will be sent to another lucky individual who will immediately start improving their physical, mental and home health with Baking Soda!
Click here to Claim your FREE Book Now(need shipping address)
The Death of Black Coffee:
Latest studies have found that 1 tiny tweak to your morning coffee puts your body into fat-burn ing mode for the rest of the day.
This coffee trick takes less than 10 seconds…
Yet, it instantly ignites your metabolism and boosts your health, energy and well-being at the same time!
Here's to an amazing start to your day 🙂
====> Try This 10 Sec Fat-Burning Coffee Trick!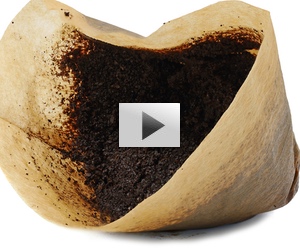 FAQs
Baking soda helps neutralize some of the naturally occurring acid in the coffee. As little as a 1/4 teaspoon of baking soda for a pot of coffee can smooth the harsh flavor of inexpensive coffee and make it easier to digest.
Drinking small amounts of baking soda is not usually dangerous. In adults, this can provide short-term relief from indigestion. However, drinking large amounts of baking soda is dangerous, and it is not suitable for long-term use, use during pregnancy, or use in children.
Baking soda can help neutralize the acidic compounds in coffee, making it easier on your stomach. It's important to stick with baking soda, and not baking powder–which has an acidic ingredient in it already.
Weight loss is one of its latest purported benefits. Some people suggest that diluting baking soda in water, apple cider vinegar, or lemon juice and drinking it on an empty stomach can help you easily shed excess weight. Others suggest that simply soaking in a baking soda bath will do the trick.
If you're prone to tummy woes or just want to boost your general health, Brandon advises dissolving a teaspoon of baking soda in an eight-ounce glass of water every morning "to help maintain a healthy pH balance throughout the digestive system for optimal digestion, minimized acid reflux, and healthy bowel functioning. ...
July 18 -- FRIDAY, July 17 (HealthDay News) -- A dose of baking soda a day may slow the progression of chronic kidney disease, a new study has found. The study included 134 advanced chronic kidney disease patients with metabolic acidosis, a condition caused by low bicarbonate levels.
High blood pressure: Sodium bicarbonate might increase blood pressure. People who already have high blood pressure should avoid sodium bicarbonate. Low potassium levels in the blood: Sodium bicarbonate might lower potassium blood levels.
Baking soda or sodium bicarbonate is a household staple with many different uses, including baking. Adding baking soda to a bath may help detox the body or relieve itching, irritation, or infections.
In addition, baking soda has a variety of health benefits. For example, it may alleviate heartburn, boost exercise performance, and even whiten your teeth. What's more, baking soda is inexpensive and widely available.
Cinnamon neutralizes the acidity in coffee as it's a natural antacid with anti-inflammatory and antioxidant properties. When taken in small quantities after the meal, Cinnamon is prone to reduce acidity levels. So, adding just a pinch of cinnamon helps neutralize acids and doesn't interfere with coffee smell or flavor.
If you're struggling to stomach some especially acidic coffee, you can drop ¼ teaspoon of baking soda into your pot. This will dissolve and won't leave any noticeable taste. Be careful, because any more baking soda will begin to leave a distinct taste.
Baking soda is a common remedy for neutralizing stomach acid. Some people also claim that drinking baking soda may help promote bowel movements because it draws additional water into the digestive tract. The theory is that this causes the digestive tract to contract, which can lead to a bowel movement.
Baking soda is an effective teeth whitener when used appropriately to brush the teeth. Keep in mind that it is also important to maintain regular dental visits and continue using a good toothpaste with any baking soda brushing routine.
Baking soda mixed with apple cider vinegar

Combining the two also creates a chemical reaction that produces gas. Therefore, this mixture may cause gas and bloating in people who ingest it before all the gas has escaped.
Some people like to mix Coca-Cola in their coffee — it's a sweet and bitter combination with an extra caffeine boost. The bitterness comes from the black coffee and the sweetness comes from the cola's caramel flavor. There are multiple ways to combine the two drinks. You can use both hot and cold coffee.
Adding a little baking soda to your tea will clear away any cloudiness left from the mixing process, and it's also thought to cut down on any lingering bitter tastes from the steeping tea bags, leaving your tea clarified and smooth and providing your get-together with one fantastic pitcher of tea.
A sprinkle of good old-fashioned baking soda (sodium bicarbonate) in your cup can help neutralize the acidic pH of coffee. Sodium bicarbonate is flavorless and an active ingredient in many antacids. If baking soda isn't your thing, almond milk may be right up your alley.
You can use it to: Calm indigestion: Add 1/4 teaspoon of baking soda to a glass of water to zap acid in your stomach. But acid doesn't cause all kinds of indigestion, so if your symptoms don't improve after 2 weeks, call your doctor. Don't take baking soda within 2 hours of other medications.